今日は、な、な、なんとっ!!
大ボス先生といっしょにココイチに行ってしまいましたぞ〜!!
記念すべき日ですな〜!!
3月19日はこれから毎年、記念祝賀行事を催して、末永く語り継がにゃ〜なりませんな〜!!
Surprisingly!!
Our boss went to CoCoICHI with us for lunch today!!
Today is a red-letter day!!
We'll hold a celebration on March 19 for many years to come!!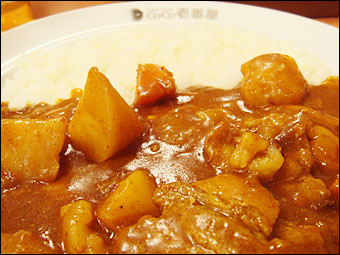 グランド★マザー★カレーにチーズをトッピングし、ライス200 gを3辛でいただきました。
ごちそうさまでしたっ!!>大ボス先生
スプーンは2勝19敗。
ついに、勝率1割を切ってしまいましたな〜
I had the Grand Mother Curry at the spicyness level 3 with cheese and 200 g of rice.
Thank you so much, boss!!
For the spoon lottery, 2 wins and 19 loses.
Now, the winning percentage is under .100...