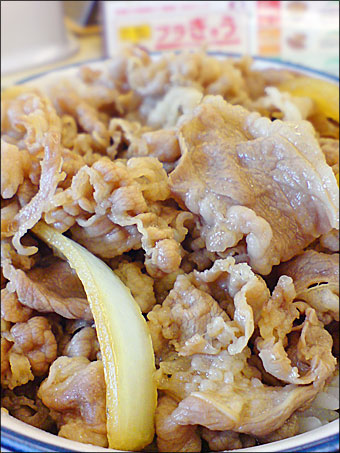 今朝は予演会があるので、2時間そこそこの睡眠で出勤!!
昨夜、壮絶な脚のワークアウトをやったので、朝からたんぱく質をガッツリいかないわけにはいかないでしょう!!
ということで、『松屋』の牛めしにプラぎゅうしていただきましたぞ〜!!
腹が減っては頭が回らん・・・朝からご機嫌ですな〜!!
がんばれ〜!!
応援してますぞ〜!!
Since we'll have a preliminary practice for poster presentations, I was on the way to work after couple of hours sleep.
However, there is no reason I don't take a large amount of protein after the last night's fierce leg workout!!
Thus, I had a beef bowl with extra beef at "MATSUYA"!!
A scientist thinks with its stomach!!
I've been feeling good since morning!!
I wish you good luck on your presentation!!