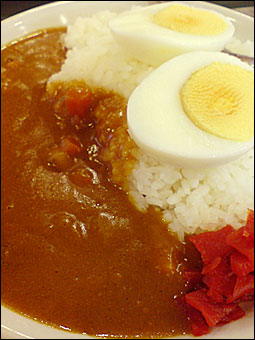 今朝も職場の最寄り駅にある『いっつも』でプチカレー&ゆでたまごです。
基礎代謝を上げるためにカレーは欠かせませんな〜!!
ただし、夜食べると太るので、朝がおすすめですぞ〜!!
I've also had a petit curry with a hard-boiled egg at "Ittsumo," a cafe in the nearest station from my laboratory, this morning.
Curry is necessary for the increase in basal metabolic rate!!
However, if you eat it at night, you may get fat!!
Thus, you'd better eat it in the morning!!